Europe
Making Jesus known,
24 hours a day – 7 days a week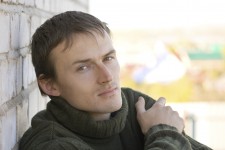 "Though I am an atheist, your text is great to read and I like it very much. You state fact by fact and that's the style which I like. I've never been thinking about  Jesus in such a way. Therefore, I would like to thank you for this insight. Now I may need to reconsider my thinking (even believing) about Jesus."  – Zdenek, Czech Republic
From the effects of the atheism imposed in former Soviet bloc countries to widespread postmodernism, the people of Europe are in great need of hearing the truth about Jesus. JesusOnline Ministries is reaching people throughout Europe while they are online, using Google advertising on popular Internet sites to entice readers with intriguing questions.
Planting seeds
Zdenek, an atheist from the Czech Republic, was grateful for Y-Jesus.com's insightful articles which explain the evidence about Jesus. They have given him the facts he needs to consider who Jesus really is and His importance to Zdenek's life. God has used JesusOnline to plant the seeds of truth in his mind.
Watering
Trond, from Norway, discovered the answers he needed to make sense of the claims of the Bible in relation to science. He wrote:
"Thank you for your magnificent website about Jesus and Christianity. I have been a skeptic as well as a person who has been searching for answers and logic from the Bible. I have also been trying to put this in connection with science and have it all make sense. You made it all clear to me. I have always had some reason to not give myself totally to Jesus. Mainly because (I admit) I knew too little and maybe because the Bible is, or can seem so complex. But you really made me see through it all with logic and reason. I will use your source as a support in building my relationship with God."
Through Y-Jesus.com, Trond received the spiritual nourishment he needs to grow.
Harvesting
Bill, from Slovakia, was ready to receive Christ. After he visited the Y-Jesus website, he commented:
"I love this article 'Why Jesus'…it has truly brought me to Christ, my Lord and Savior."
Europeans need to hear the truth about Jesus. Will you help us reach them?
Brigitte from Germany
"It's great to have found your web site when surfing on a US death penalty website, where I did some research for my college class. I know it's the truth what you tell about Jesus…Jesus is God!!!"
Miguel from Spain
"I wish to congratulate you for such a deep webpage. Your historical reasons for believing that Jesus actually rose from death are completely logical and well-pondered. I've also enjoyed the biblical proofs that Jesus claimed to be not only a prophet, but God."
Kenneth from the UK
"Even handed inquiry. I am 62 years old and only now, after reading this article, can I grasp the simple message of Christ. "I am the way the truth and the life." God, Liar, or Lunatic? The message was intended for us.  Thank you."
Joel from Norway
"Amazing…I can't believe how an answer I've spent years looking for is right here."
Augustine from Ireland
"This article has helped me immensely to have a personal relationship with God in Jesus Christ who suffered, died and resurrected from death, offering me and the entire humanity the true and the lasting relationship with God…"
Harold from France
"Very well written. France is a country full of sceptics. Your writings have produced evidence of His crucifixion that I have never seen. Beautiful, well written."
Emmanuel from Italy
"Thanks a lot for this write up; it has really helped a lot to remove doubts from the hearts of lots of believers who had problem accepting the deity of Christ Jesus. And I do hope it will also help in bringing more to the real messiah before he comes. God bless."
Damian from Bulgaria
"Your articles are objective and unbiased. Reading this has been a pleasure. Hopefully it will open the eyes of many people."
Rasha from France
"I enjoyed so much reading this. The argument is excellent, the reasoning is scholarly-wise competent work and the message is noble. You speak to minds and it is quite impressive."
Jens from Denmark
"It was a very good article about Jesus and the resurrection. Continuous bombardment from atheists makes many people lose faith! My faith got strengthened by your article. Thank you!"
Fernando from Portugal
"The prayer above embodies all I desire: 'Make me the kind of person You want me to be.' I'm quite open to that."
Scott from Finland
"Thank you for a critical review of the DaVinci Code and similar fictional belief systems. It is one of the first coherent accounts I have read, since I have been both confused and impressed by Nag Hammadi, and others."
Africa|Asia|Europe|Middle East|North America|South America