Middle East

Changing Middle Eastern Minds and Hearts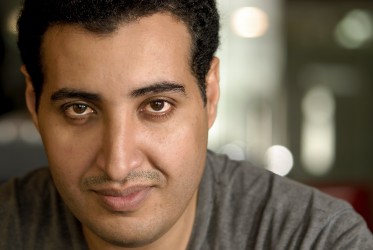 T. K., from United Arab Emirates, is one of the many Middle Easterners searching for a better, more meaningful life. He recently visited Y-Jesus.com and read our article entitled "Why Jesus?" In this article, Jesus is presented as the only source of purpose, forgiveness of sin, and eternal life. After reading it, T. K. shared:
"Your article was convincing and very vivid. It has brought much more meaning into life than reading books of religion. Such words keep us out of danger and give hope to those who are lost. Hope to share more ideas, as your words become more and more interesting, keeping us glued to become one with your thought."
Through Y-Jesus.com, T. K. and others like him learn more about Jesus through articles such as "Are the Gospels true?" and "Did Jesus Rise from the Dead?" They also find links to online Bibles, and download free spiritual growth resources and discipleship materials from our websites in privacy. "Such words…give hope to those who are lost."
"This is a wonderful way to prove that Jesus is indeed necessary. He showed us how we should live, and said you can't get to heaven except through Him." 
– A. Dabbas, Jordan
Safia, from Dubai, learned from the resurrection article on the Y-Jesus.com website why Jesus had to die for our sins. After reading it, she shared:
"I stumbled across your site as I was reading the National Newspaper. As a muslim I always wondered why God had to let his son die for the sins of mankind. I thought if you did worldly wrong you…have to bear the brunt of your evil deeds here on earth."
Safia now knows why she needs the Savior. As she reads further, she will be invited to enter into a saving relationship with Him. Please pray for Safia.
Rodel, from Bahrain, spent time reading through all the various articles about Jesus on the Y-Jesus.com website. He then wrote to us:
"I believe that being able to visit and read through all the passages in this website is not merely an 'accident' but rather a wonderful act of God to touch the hearts of His children regardless of race or nationality. It is God's intention for me and for those who would come across this website to know the most important matter in this world. However, He has given us freewill to ignore Him, to reject Him or to accept Him. At this moment, I believe that I was able to pick the right choice…"
Please pray for Rodel's new relationship with Jesus. And join us in praying that many other Middle Eastern visitors will make the "right choice" after learning about Jesus on our websites.
"In fact this is one of the most interesting articles I have ever read. Am from Muslim background but I never felt I belong to Islam."   – Hassen, Yemen
Africa|Asia|Europe|Middle East|North America|South America