How We Began…
---
2001
Larry Chapman (now President of JOM) was asked by a Young Life leader to summarize evidence of God's existence and Jesus' deity because he was trying to reach a student who was questioning the truth of Christianity.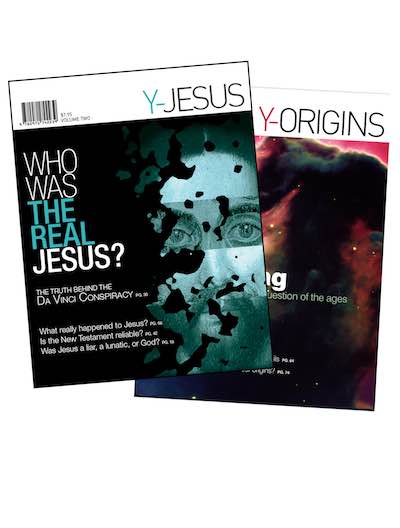 2003
Bill Bright and BrightMedia Foundation agreed to co-publish this evidence in the form of single-issue magazines: Y-Origins and Y-Jesus, which later were distributed within Campus Crusade for Christ, Int'l.
2006
The articles were posted on the Internet and available worldwide.