Asia
Shining the Light of Christ in Asia and Beyond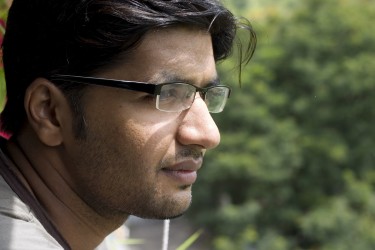 Rajesh knew little about Jesus before he visited Y-Jesus.com.  After reading about Christ on our website, he wrote:
"The facts about JESUS are very, very awesome and a pleasure to read and I now know about the true GOD who sacrificed his life for the sake of us. I BELIEVE JESUS CHRIST FOR EVER AND EVER."
JesusOnline's free, online articles present strong evidence about the person of Jesus Christ and the reliability of the New Testament.
Our visitors are then given a comprehensive presentation of the gospel. Many like Rajesh learn about Christ's sacrifice for the first time, and are brought into a saving relationship with the Son of God.
More than 1.6 million people from
Asia visited JesusOnline websites last year alone!
Reaching Asians with the truth about Jesus
Over half of everyone living today is from the continent of Asia. As the world's most populous continent, Asia is dominated by numerous non-Christian religions such as Hinduism, Buddhism and Islam.  Most Asians are suspicious of foreign missionaries who attempt to proselytize pagans and those from other religions. In some Asian countries it is illegal to outwardly proclaim Christ.  Yet Asia leads the way in Internet usage; more than 1.75 billion people throughout its countries use the worldwide web. And this number is increasing dramatically every year.
Malaysia
"My deepest thanks for such wonderful and meaningful knowledge in Y-Jesus, which I
found only a couple of days ago. After many years of questioning, I comprehend
now that Salvation in Christ is not merely religious thinking. It is the way to pursue the
truth." — Pang
Philippines
"Thanks for answering the question 'Was Jesus a real person?' Now I know the
answer to all of my doubts about Jesus. All I can say is Jesus is a real person and
resurrected after three days. The article convinced me." — Alex
South Korea
"I'm a university student and have stumbled into your site accidentally. While being a
devoted follower of Jesus, I have always left my heart open to questions. Your site
has helped me strengthen my knowledge in the field extensively. Thank you, I will
constantly visit." — Jinmin