Our Mission
JesusOnline Ministries uses internet technologies to help people in more than 200 countries and territories discover who Jesus really is, receive Him as Lord and Savior, follow Him through personal online discipleship, and share Him with others.
Since 2006, JesusOnline Ministries has been sharing the truth about Jesus on the Internet with people throughout the world. And we do this 24 hours a day, 365 days per year!
As a result, people are:
DISCOVERING who Jesus is,
RECEIVING Him as Lord and Savior,
FOLLOWING Him more wholeheartedly
SHARING Him with others.
Our Vision
To reach 200 million people by 2025
During 2021, our goal is to reach at least 100,000 people every day.
That is like filling our nation's largest football stadium every day and seeing about 1,500 people indicate a decision to receive Christ or rededicate their lives to him!
In addition to that, every day, thousands of these people will complete a thorough, persuasive presentation of evidence about the resurrection of Jesus and his true identity.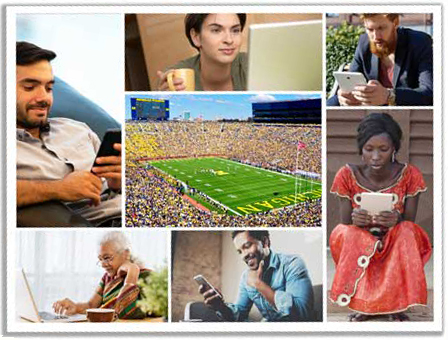 Our Strategy
Every day, millions of people who are curious about Jesus are on the Internet from all over the world.
JOM uses a proven 4-step outreach strategy to reach them
with the truth about Jesus…
We advertise questions people are asking about Jesus.
They click the ads that link to compelling articles and videos.
They discover answers revealing the truth about Jesus.
We follow up with those who respond.
An example of a daily advertisement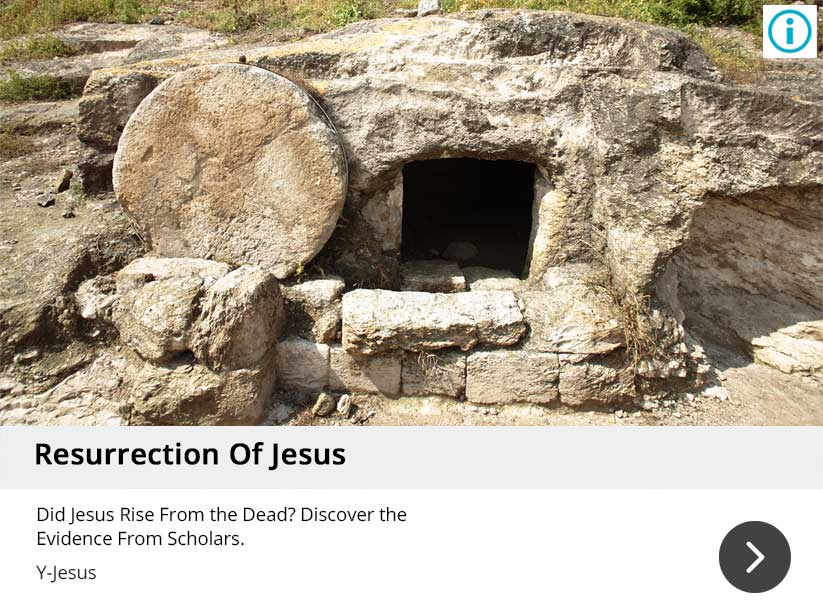 Our History
JesusOnline Ministries was started in 2003 by Larry Chapman, a Christian businessman who had a passion to communicate the truth about who Jesus really is.
| | |
| --- | --- |
| 2001 | Larry summarizes evidence of God's existence and Jesus' deity for a Young Life leader |
| 2003 | Bill Bright and Larry agree to co-publish this evidence as single-issue magazines for use by Campus Crusade for Christ, Int'l. |
| 2006 | The Y-Jesus articles are posted online during the release of the "Da Vinci Code" movie launching the Internet ministry. |
| 2020 | As the result of extraordinary outreach at Easter and during the COVID-19 pandemic, JOM may reach twice as many people as during 2019. |
Since 2006, millions of people all around the world have benefited from the insights available on our website and app.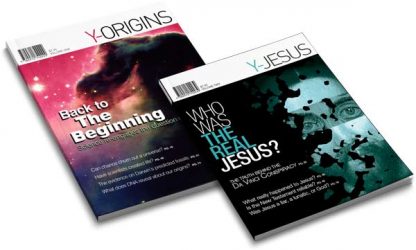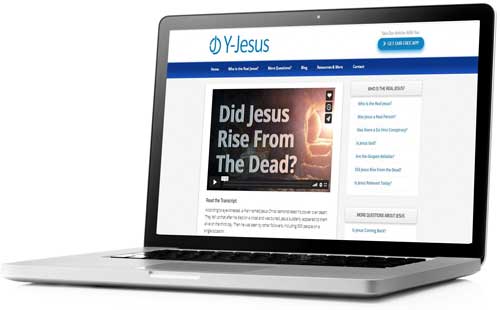 Our Opportunity
Given the extraordinary challenges people are facing now, we have the opportunity to achieve 52 million visits this year with additional funding.

JesusOnline is a ministry for a time such as this.

Will you partner with us?